Deutz-Fahr special model campaign
Warrior. Limited edition.
Unlimited performance.
Deutz-Fahr Warrior models are black, strong and technically highly equipped to find paths where there are actually none. Designed for the real heroes of agriculture, with the highest demands on themselves and their technology. For perfectionists who make no compromises. Who give more than 100% in every operation and never give up, even when conditions are tough as nails. For individualists who want to show their superiority to the outside world.

Viral spot Deutz-Fahr Warrior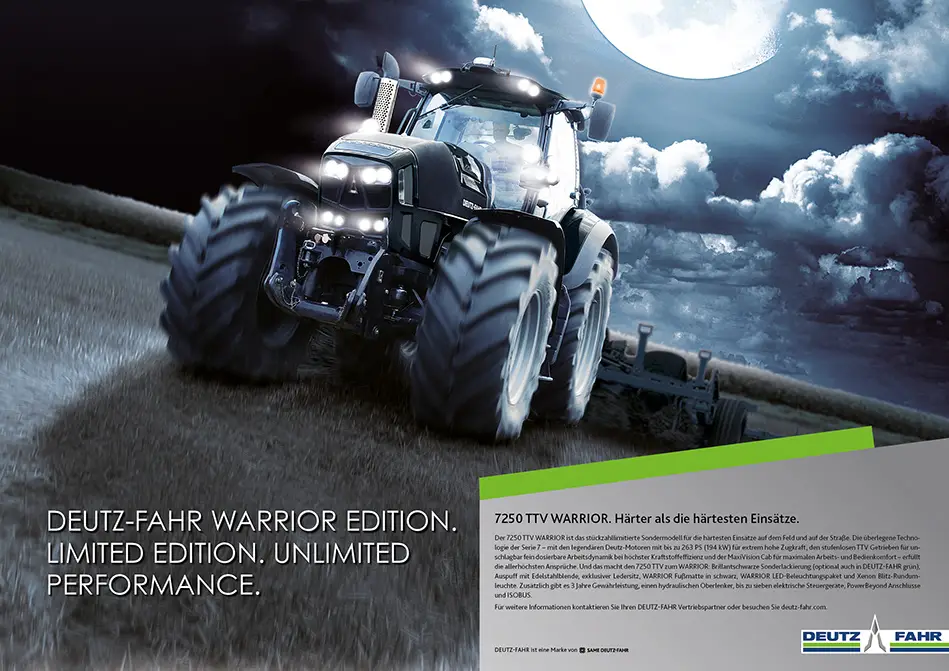 Ad campaign motive Series 7 Warrior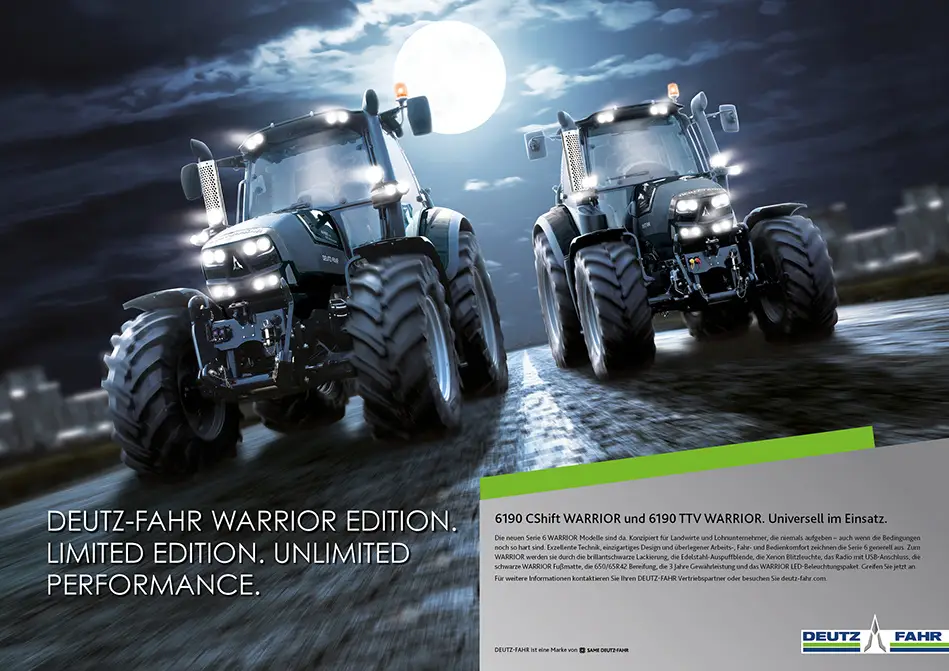 Ad campaign motive Series 6 Warrior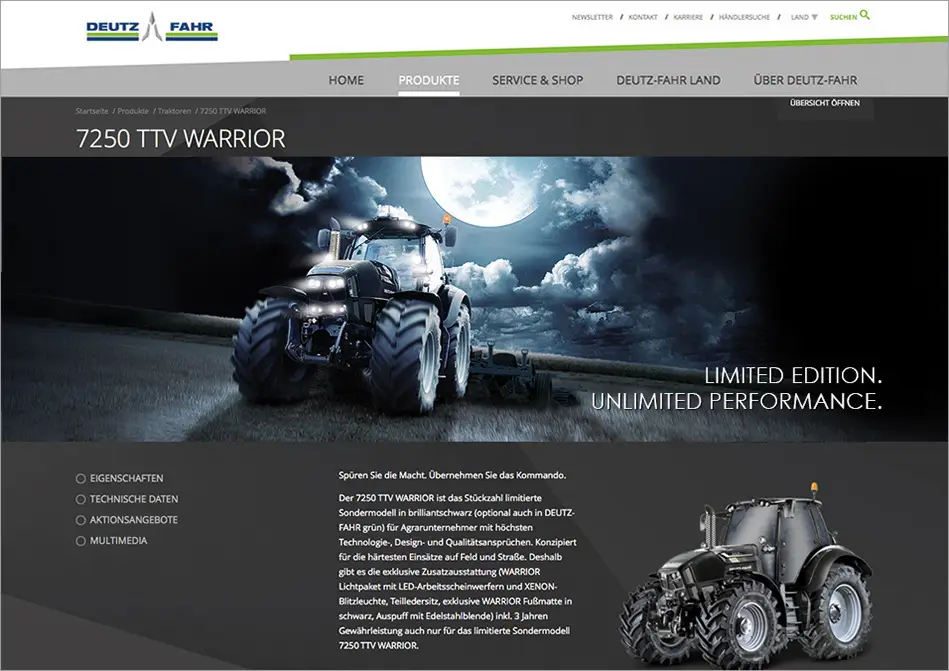 Website Deutz-Fahr Warrior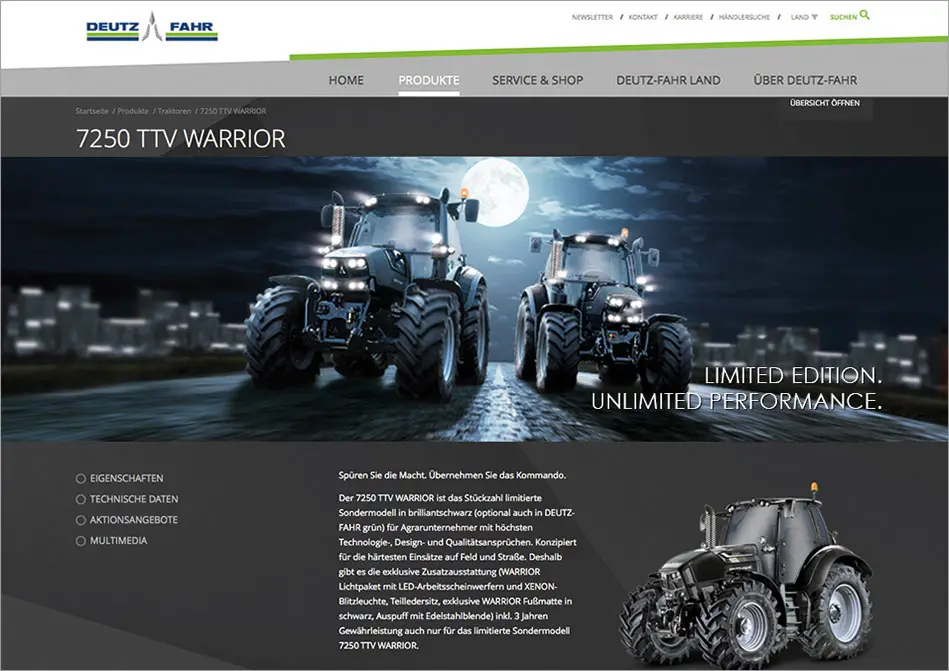 Website Deutz-Fahr Warrior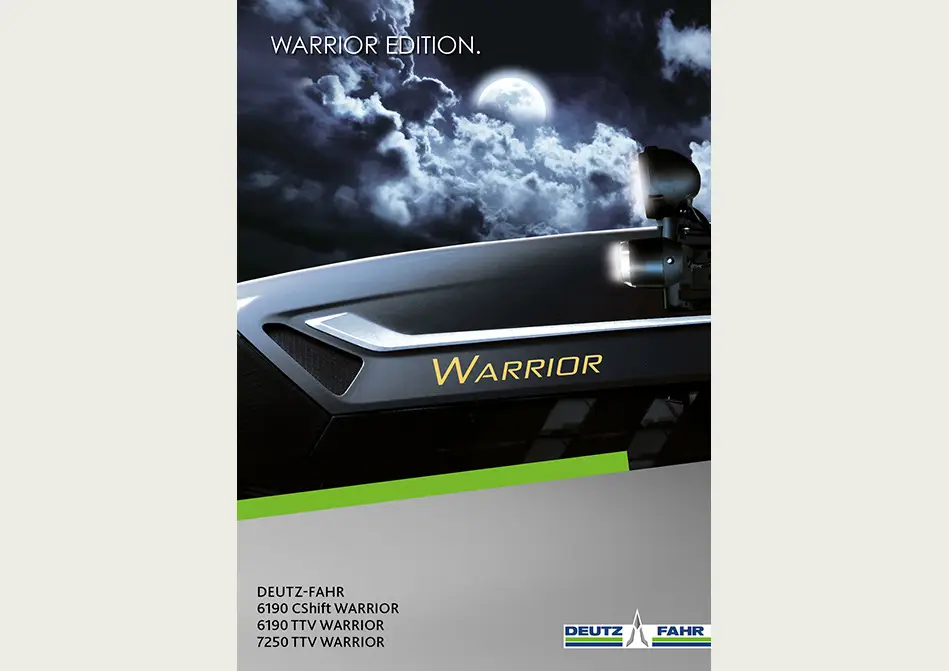 Deutz-Fahr Warrior brochure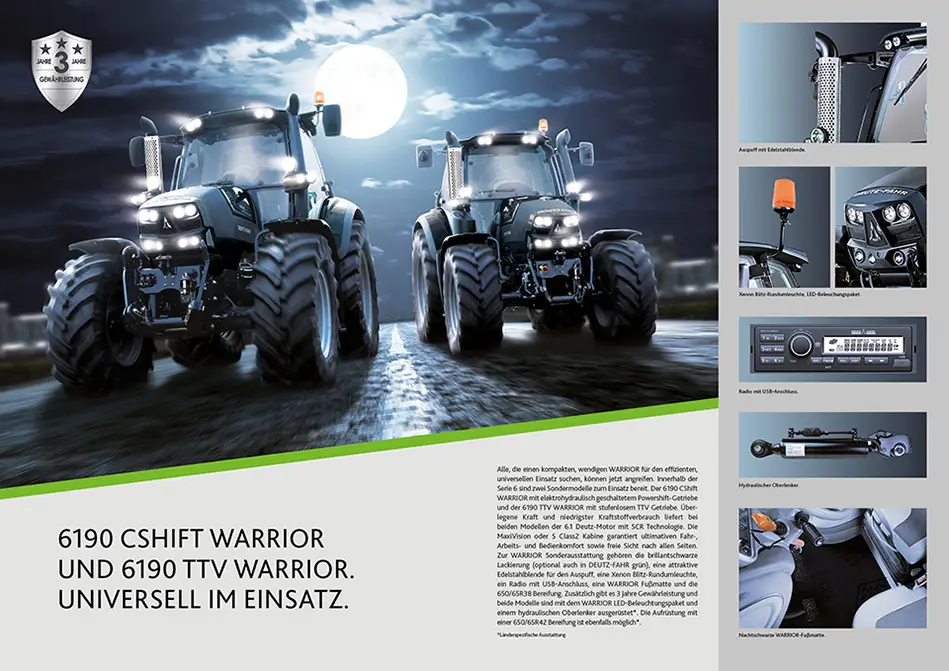 Deutz-Fahr Warrior brochure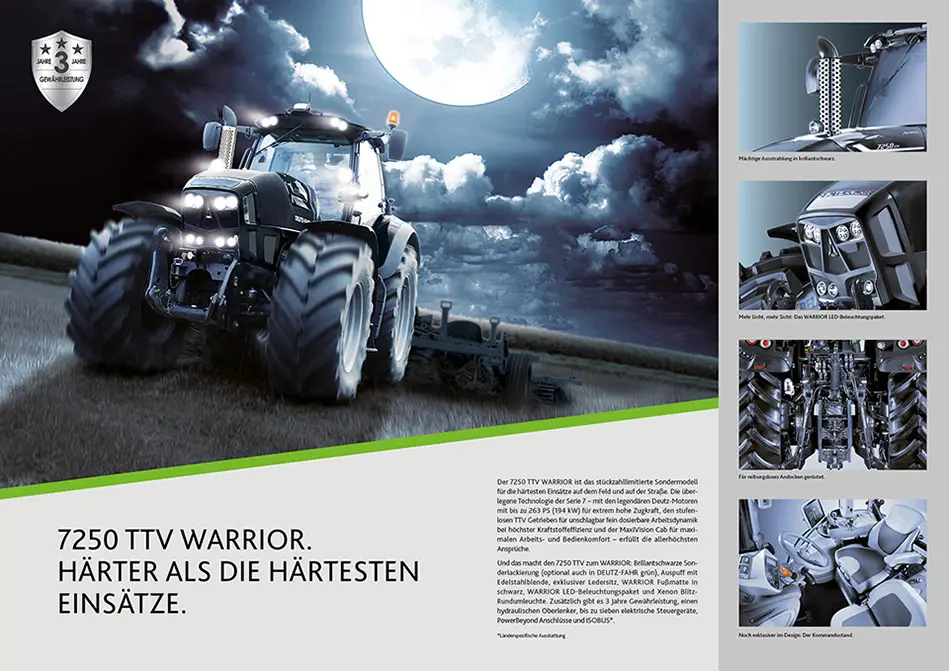 Deutz-Fahr Warrior brochure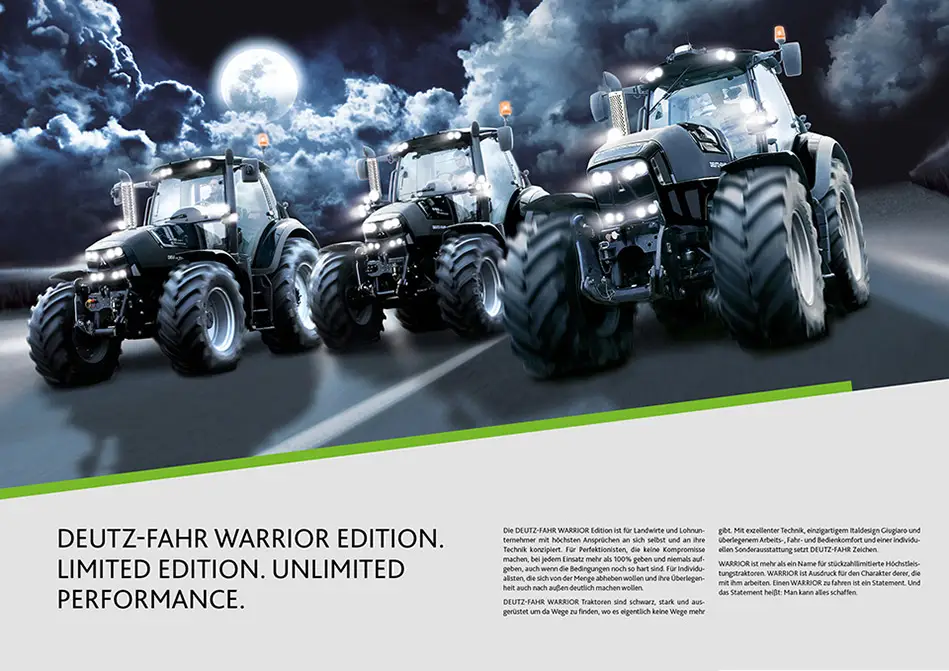 Deutz-Fahr Warrior brochure